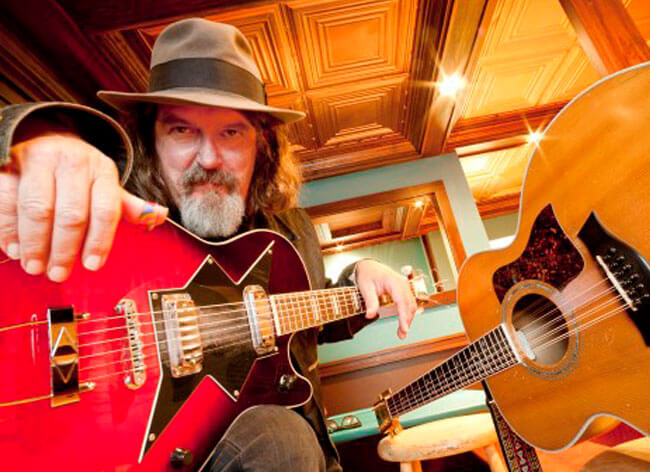 Three-time Grammy nominee, Peter Case's work sets the bar for authenticity, passion and imagination and spans a number of genres, including folk, blues, and rock. Raised in Buffalo, NY, Case came to the Bay area in 1973 and worked as a street musician and played in the seminal power pop group The Nerves, before moving to Los Angeles to form the Plimsouls, landing a deal with Geffen Records.
The Plimsouls achieved success with the hit single, "A Million Miles Away," which landed them a role in the movie Valley Girl, as the band performing during the club scenes. Case's 1986 solo Geffen Record debut revealed deep roots in folk and blues and earned him his first Grammy nomination for the song "Old Blue Car" as well as the Number 1 spot on the NY Time's 1986 Best CDs list. Six CDs later, Case earned another nomination for Let Us Now Praise Sleepy John, a remarkable collection of songs that features Case's voice and a single guitar. It's clear that Case is a major talent on the Americana troubadour landscape.
Case's 2010 CD, Wig emphasized the rock and blues side of Case's repertoire, while 2007's Let Us Now Praise Sleepy John demonstrates what Case can do with just his voice and a guitar. With or without a backing band, Case delivers his songs with both intense passion and introspective nuance.
Contact
Bob Paterson – BPA Live
+44 (0)1359 230357
bp@bpa-live.com
All content copyright BPA-Live