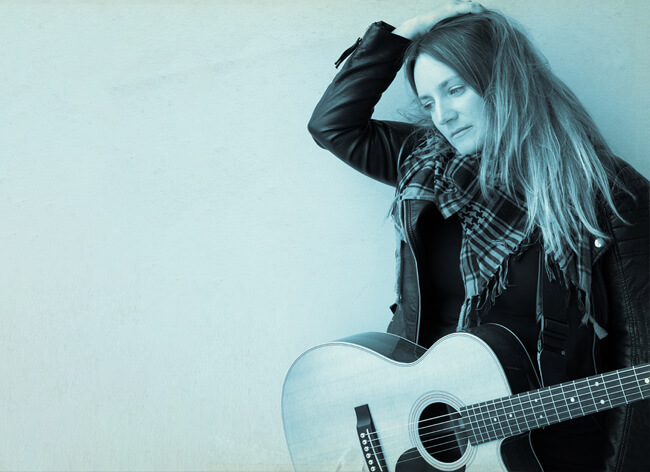 Yvonne Lyon's new album Metanoia is her eighth solo studio release, further demonstrating her ability to deliver engaging original material with fresh imagination.
Drawing inspiration from the Greek noun meaning 'a new way of seeing', she offers a combination of previously unreleased songs and reinvented older tracks, several remixed by other producers and collaborators. The result is a unique and emotive collection, rich in nuance and memorable throughout.
Americana, ambient and folk influences fuse together in a bold tapestry, along with several more intimate ballads showcasing Yvonne's strengths as an evolving artist.
She has consistently stirred audiences across the UK and beyond with her emotive performances, combining poignant lyrics with creative melodies and demonstrating a voice that can be both fragile and intense.
Yvonne has shared the stage with Beth Nielsen Chapman, Patti Griffin, Karine Polwart, Luka Bloom, Steve Forbert, Juliet Turner and IONA.
In 2009, Yvonne was among the winners of the Burnsong International Songwriting Competition and performed her winning song All Is Not Lost at the Scottish Parliament in Edinburgh. She has enjoyed television appearances on BBC 1 and BBC Alba and has also had the privilege of guesting on two live sessions with Bob Harris on his BBC Radio 2 show.
"Just stunning music"
– Bob Harris, BBC Radio 2
"Beautifully sung and played… a fine, fine album"
– R2 Magazine
"Gorgeous voice"
– Q Magazine
"A fine voice… a fine album and one that is refreshingly positive"
– The Telegraph
"Yvonne's songwriting is honest, heartfelt and true. An emerging artist at ease on any sized stage connecting with the audience, doing what she loves. It was a delight to have Yvonne on my tour."
– Eddi Reader
Contact
JJ – BPA Live
+44 (0)7850 132331
jj@bpa-live.com
All content copyright BPA-Live