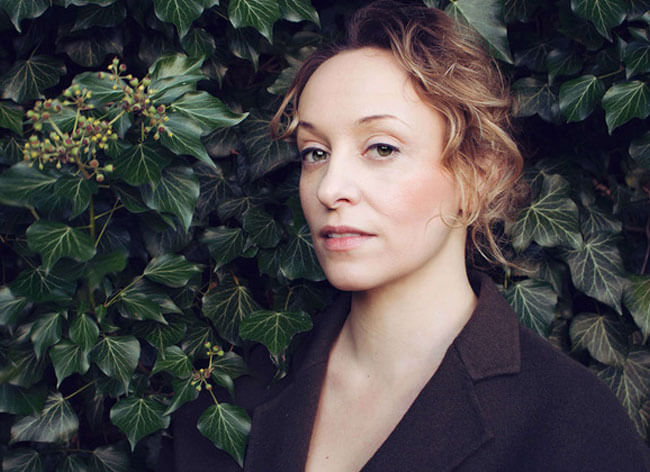 Since the release of debut album 'The Aviary' in 2012 (Karamel Music Collective), singer-songwriter Ana Silvera's work has garnered broad acclaim from audiences and critics alike. Recorded on both sides of the Atlantic, and featuring arrangements from Maxim Moston (Antony and the Johnsons), The Aviary has been described as 'haunting grown-up fairy tales' (Metro) and 'a stunning album' of 'magical storytelling' (The Guardian).
Raised in London, Ana's upbringing fostered a love of folk music as well as the art of storytelling and poetry from her mother who was a writer and teacher. After studying voice at Guildhall School of Music as a teenager, and then literature at University College London, Ana began to write and record her original music for the first time on the guitar whilst living in the hills of Ibiza. Later, her wanderings drew her to live for stints in Berlin, where she explored electronic music; to New York where she recorded a significant part of 'The Aviary' and collaborated with filmmaker Ryan Foregger on the eerie 'Hometown' video; and most recently to the serene beauty of Copenhagen with its lakes and spires.
In 2011, Ana was commissioned to write and perform a seven part song cycle entitled 'Oracles' for three successive nights at the Roundhouse Studios. Subsequently, Ana was invited back to the main stage of the Roundhouse, co-headlining with Imogen Heap for their 2012 Reverb Festival to perform Oracles plus a new commission written for the Estonian Television Girls Choir, "Step Onto The Ground, Dear Brother!" written alongside composer Max de Wardener. The sold out show – also reprised the following night at Sage Gateshead – was hailed as 'captivating' (Artsdesk) and Ana described as a 'rising star' (The Guardian). Oracles went on to be nominated for a British Composer Award in the same year. In 2013, Ana was invited to collaborate with the Royal Ballet to co-create, compose, and perform in a new full-length work entitled 'Cassandra'. 'Cassandra' was premiered at the Linbury Theatre, Royal Opera House in October 2014. In 2015, Ana's collaboration with early music ensemble Concerto Caledonia was released on Delphian Records.
2016 saw Ana expand her work into the areas of social justice, via a collaboration with London-based organisation Freedom from Torture in which she created a musical piece with torture survivors alongside dramaturge Christine Bacon as well as performances of her own work at the Royal Liverpool Philharmonic, Iceland Airwaves festival and Union Chapel (singing composer Emily Hall's music).
In 2017, the live recording of Oracles will be released alongside live footage of the performance. Ana is currently recording songs for her next album in Paris and dates will be announced soon for future performances both in the UK and Europe.
"Melodies that just wont leave you alone and a voice that tugs at your heart" – Max Reinhardt, BBC Radio 3
Contact
Rebecca Kemp – BPA Live
07763 226495
rebecca@bpa-live.com
All content copyright BPA-Live