Frequently Asked Questions
BPA Live welcomes all enquiries from musicians who already have an established profile, or with touring experience in the UK or Europe. We would like to draw your attention to the following information before contacting us.
What music genres do you deal with?
BPA Live currently represents artists of a wide range of genres such as Americana, country rock, singer-songwriters, acoustic, folk, blues, roots rock etc.
What are your charges?
The commission fee for booking each tour is an agreed % of the artiste's total (gross) performance fees earned on completion of the said tour.   This is a contractual and therefore binding and non-negotiable agreement between the artiste and BPA Live. We do not take a commission on merchandise sales.

Please note: Commission is payable to BPA Live on all shows in the territory from the date the artist is accepted onto the BPA Live roster, including any shows booked by the artiste (whether booked prior to or after joining the roster).
How do you accept payment?
Preferably BACS. We can also take payment by PayPal but there will be a surcharge to cover PayPal fees and you need to make specific arrangements with BPA Live about this. We do not accept credit card payments and we no longer take cheques.
Which territories do you book?
Predominantly the UK and Ireland, but for certain acts, we work overseas in Europe.
Can I continue to book my own dates in addition to those being booked by BPA Live?
Not in the territories for which we are your agent. It is important that BPA Live retains the exclusive right to book an artist in the agreed territories. This is necessary in order for us to have the flexibility and license to book a logistically efficient tour with regard to locations and dates, which is also developmental for the artiste's touring career. A booking agent has access to a far superior range of contacts than most artists have and have built up relationships with venues, promoters and festivals that can only benefit the artiste, once accepted on to the BPA Live roster.
What guarantees will you negotiate?
It depends on your draw which is dependent on your profile and what marketing and promotion you are doing to support the dates.
Do you book support gigs?
No. We only book artists of a calibre equal to being a 'head-line' show.
Do you arrange 'Certificates of Sponsorship' (formerly known as Work Permits)?
If you hold a valid EU passport, you will not need a Certificate of Sponsorship to work in the UK. For non-EU passport holders, yes. Bob Paterson, director of BPA Live, is a registered sponsor. Please contact Bob about this and the charges involved.
Once a tour is booked, do you arrange transport within the UK, book backline and hotels?
No. However, we can refer you to excellent people who can deliver this service. We can also provide a list of tour managers who can help you with tour itineraries (and advancing), driving, and general 'on tour' issues.
Do you design posters and arrange printing?
We can, yes. We outsource this to external companies with whom we have developed close links. These companies offer a tried and tested high-quality service at very competitive rates, which would be paid for by the artiste. Posters and flyers would need to be posted to venues well in advance of the start of a tour, and are an essential promotional tool. That said, you are welcome to design and print your own but we do urge you to include the BPA Live logo and website address (www.bpa-live.com) on artwork to enable promoters or fans to contact us regarding your shows/tour.
Once a tour is booked, do you send out promotional material directly from your office?
We can, but we will require reimbursement for the cost of postage upon tour completion. If you are signed to a UK based record company, we ask that they are responsible for sending out promotional material (CDs, posters, flyers) as it saves time and money and it also gives them the opportunity to advertise your new album on the poster artwork.
Will I need to hire publicists and radio pluggers?
Yes, this is essential. We can only book tours that are supported by publicists, radio pluggers and online marketing and promotion (especially social networking). We have developed long-standing working relationships with a range of people who work in this field, and we can direct you to specific companies and agencies relevant to your genre of music.
Do you arrange advertising?
We can, but this is a cost incurred by the artiste. You should design your own adverts unless you would like us to recommend a designer. We will recommend the most effective magazines in which to advertise your tour. We also expect artists to advertise and promote shows and tours through their Facebook page and Twitter feeds as it is more effective than if we were to solely do it through our own page and feeds.
Do you offer a debt collection service for non-payment of agreed guarantees
No. It is the responsibility of the artist to collect their fees on the night of the gig unless payment directly to BPA Live has been arranged as is the case with many Art Centres and council run venues. If you are from outside the EU and you have obtained a Certificate of Sponsorship to work legally in the UK, you will need to make sure you have been paid by BACS directly into your bank account and not in cash.
If you have any other questions that are not covered here, please contact us. Our contact details are in the contact section of the website.
About Bob Paterson
As the Managing Director of BPA Live, Bob has been promoting Americana music for over twenty years and was and still is instrumental in raising its profile to where it is now in the UK.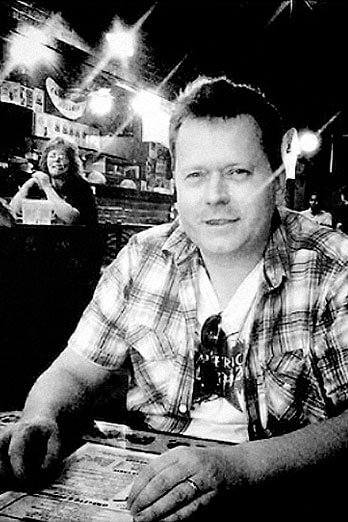 All content copyright BPA-Live