Bob Paterson is the Managing Director of the independent live music booking agency BPA Live and has been promoting Americana music for over 20 years and was and still is instrumental in raising its profile to where it is now in the UK.
He started his life in the music business in 1995 doing work experience for Johnnie Walker on his old BBC Radio 1 Saturday afternoon show. He continued his career with fellow music aficionado Bob Harris on Greater London Radio (GLR) and then moved with him when he started working on BBC Radio 2. He worked on Bob's shows for over 5 years and they remain close friends to this day.
Bob had his own left-field radio show on various radio stations from 1991, most notably on Country Music Radio (1997-1999), on SpydaRadio (a pioneering online radio station he started with his friend and accountant Mike Chapman in 1999) and a stint on the short-lived Mean Country in London (2002-2003). His last shows were broadcast on the Americana-UK website when he decided to hang up his gloves in early 2011, exactly 20 years after his first broadcast on Livewire 945, the student radio station of The University of East Anglia in Norwich where he studied Environmental Science between 1990 and 1993.
In 1997 Bob started a 13-year stint as one of the main stage DJs at Cambridge Folk Festival playing continuity music between the sets. He started off sharing the decks with Mark Simpson and then latterly with Alan O'Leary. Bob also DJ'd at Glastonbury Festival in 2011 on The Bourbon Street Jazz 'n' Blues Stage.
Bob first started promoting live music at the small yet perfectly formed 12-Bar Club in London in 1997 and for a while also used the larger Spitz venue. A major change happened in 1999 when Bob ventured into the world of booking agency. He joined East Central One record company as their in-house booking agent. His first clients were Dr Robert (The Blow Monkeys), Colin Vearncombe (Black) and New Jersey singer-songwriter Kate Jacobs and it comes as no surprise that he started to develop a roster of largely Americana music through contacts he had developed through his radio shows and through trips to SXSW in Austin, Texas.
Bob relocated from London to Suffolk in 2002 and this marked a return to promoting live music, again with Steve Fernie (East Central One) in 2007 as Movers & Shakers promotions. The pair promoted a variety of live music in a range of venues across East Anglia (and even Lincolnshire) until the end of 2016. They were best known for promoting The Ukulele Orchestra of Great Britain in Ipswich and Norwich, but also worked with the likes of Bellowhead, Show of Hands and Ralph McTell amongst many others.
BPA Live was formed on the 1st July 2005 and the agency now boasts a roster of nearly 40 artists including Tom Russell, Sam Baker, Mark Olson, Kimmie Rhodes, The Wailin' Jennys, Ruth Moody, The Turnpike Troubadours, Hans Chew, Eve Selis, Carrie Rodriguez, American Aquarium, Otis Gibbs, Robert Vincent and Blue Rodeo.
In 2008 The Home Office in the UK introduced an online system to replace the old paper Work Permits to enable people from outside of the UK to work legally in the UK. Bob had been using the old system since he became an agent in 1999 and he became a 'sponsor' in order to carry on doing so. Work Permits were renamed 'Certificates of Sponsorship' in the transformation and since 2009 he has developed a consultancy arm within BPA Live to enable musicians and entertainers from around the world to tour the UK legally.
In order to raise the profile of Americana music in the UK, in October 2012 Bob formed the UK branch of the US based Americana Music Association with fellow independent agent Bob Butler (Grapevine Music Agency) and Paul Spencer and Ken Ansell from one of the first totally Americana only music festivals in the UK, Maverick Festival. It has evolved since then and hosted their first conference at the Maverick Festival in Suffolk in July 2013 and their first AMA-UK (as it is known as) Awards show in Hackney, London in February 2016. Bob decided to step down from the day to day running of the AMA-UK to focus on the agency but remains an Associate Director and loyal supporter.
‪Rebecca Kemp joined BPA Live in August 2013 on a freelance basis to work alongside Bob booking tours. The focus is still on credible musicians from America and Canada. He has a long-standing working relationship with Rebecca and they wanted to develop their contacts in North America and in the UK within an established agency. Rebecca represents Amanda Rheaume, Ana Silvera and Annabelle Chvostek.
Bob lives in a small village near Bury St Edmunds in rural West Suffolk and has a young family with his wife Lucy. He is known as Windmill Bob by Bob Harris because of his lifelong interest in windmills and he enjoys walking and running and when the weather is nice, cycling.
BPA Live is a member of The Agents' Association (Great Britain) and Bob was elected a Fellow member in July 2014.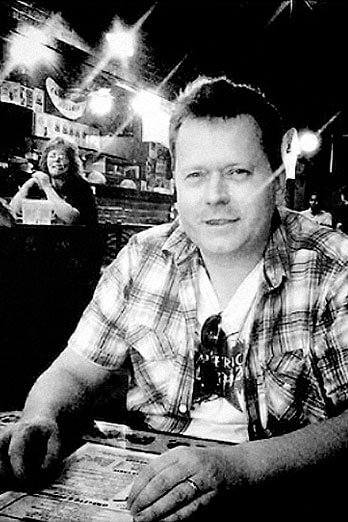 All content copyright BPA-Live