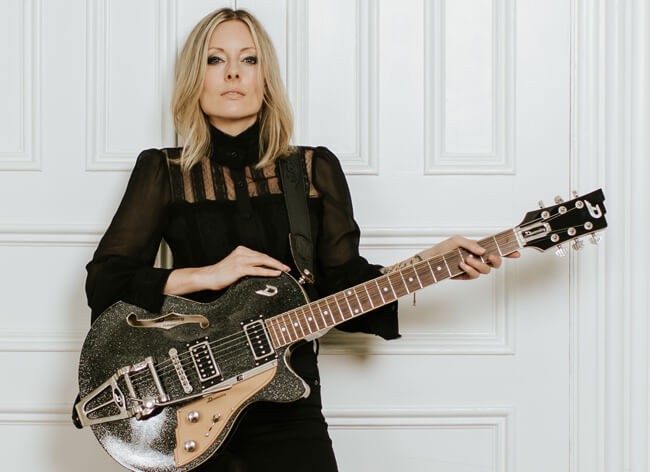 Christina Martin is a powerhouse musician, songsmith, and performer hailing from the windswept East Coast of Canada. Her music dances effortlessly through Pop, Rock, Folk, and Americana traditions but stays deftly unchained by any one label, refusing to be pigeon-holed and unafraid to dip into stranger waters. From her Austin-inflected 2002 debut Pretty Things, through more rousing rocky climbs such as 2015's It'll Be Alright, to the sweeping cinematic dreamscape of 2018's Impossible to Hold, Martin is an artist who is constantly shifting, and constantly evolving. Through it, all runs a backbone of raw honesty about the human condition. Be they personal confessions or narrative tales, each song is lovingly crafted, and hits the heart like a well-thrown punch. With seven studio albums, two live albums, a string of high-profile performances as long as an elephant's memory, and a reputation for transformative live shows, Christina Martin is a woman on fire.
With a brand new album on the way, promising to be more sweeping and orchestral than ever before, Christina Martin is going from strength to strength. It's a fine thing to be a lyrical troubadour with honest lyrics that cut like a razor, and it's a fine thing to be a
performer who can make hips shake and tears flow at the drop of a casual chord. But to hold both in the palm of your hand, as Martin does with such grace, is downright remarkable. Resolute, raw, and infinitely listenable, Christina Martin is like the wind. Her music can be gentle as a kiss on your cheek, but if you're caught off guard it can carry you away and has the power behind it to blow your house down.
"I adore Martin's trembling vibrato and rough tough rocker sensibility, a modern feisty Joan Jett, she looks cool, acts cool, sings cool- a proper rockstar." — AMERICANA UK
"Canada's queen of alt-pop Christina Martin is back and she's 'In Control' on her new single which brings a confident and sultry energy with it." — LISTEN WITH MONGER (UK) 
Contact
Bob Paterson – BPA Live
+44 (0)1359 230357
bp@bpa-live.com
All content copyright BPA-Live