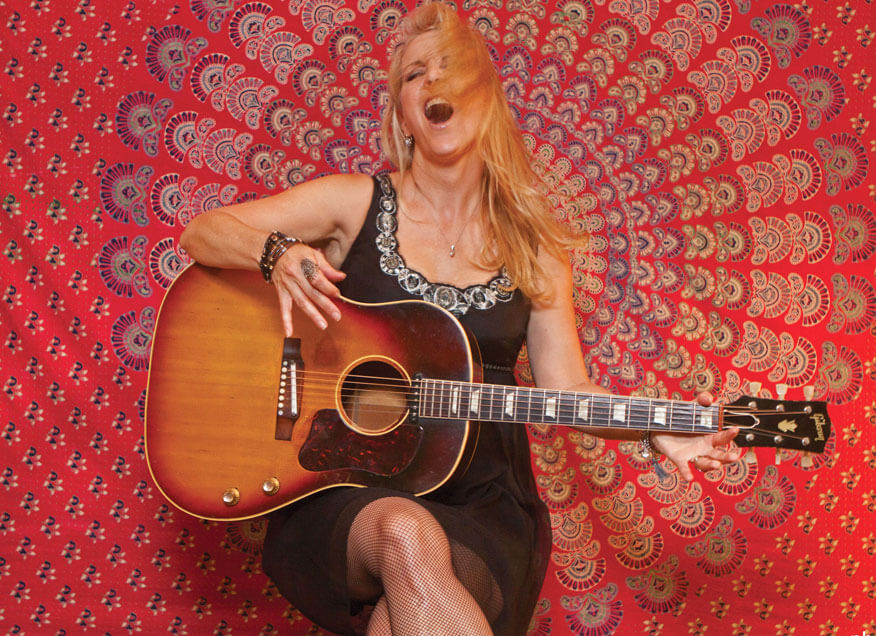 On 'See Me With Your Heart' (her 9th studio album), produced by GRAMMY-award winning producer Kenny Greenberg (Allison Moorer, The Mavericks, Joan Baez), Eve Selis delivers 11 songs forged in the fires of physical, emotional and spiritual healing. A rollerblading accident in the summer of 2014 left her with a torn hamstring and 6 long months of rehabilitation. What would have been "down" time for some became a time of cleaning up, growing up and stepping up for Selis. This period of quiet introspection led the seasoned performer on a journey of honest self-discovery and planted the seeds of a new artistic vision in her fertile heart. She set out to write from a place of vulnerability and even more openness than ever before.
"One positive thing that my injury did for me," says Selis, "was to force me to slow down and be more present in my life. Unconditional love is a concept that runs throughout the songs on this CD, with unconditional love of myself being the hardest to accept."
"These songs look deep into the truth of my life as I am today. I had to face the wounds without flinching and learn to celebrate the scars. We all have them and they make up who we are. Instead of being ashamed of the scars we should rejoice. It means we've healed, and that ultimately, 'Love Has The Final Say.'"
The title track 'See Me With Your Heart' was the first song written, and set the tone conceptually for the entire project. It was written as a submission for the animated film The Little Prince and captures the simple wisdom of that classic book – seeing past the external to the essential. And beyond that, letting love rule the day. When the songs were written she knew she had something special and contacted Nashville producer/guitarist Kenny Greenberg to help her realize her vision. Greenberg and his team of Nashville's finest added a new dimension to Selis' music, creating at once a vast sonic soundscape for her powerhouse vocals and a lush intimate backdrop for the most personal songs of her career. 'See Me With Your Heart' redefines who Eve Selis is as a singer, a songwriter and as an artist.
Contact
Bob Paterson – BPA Live
+44 (0)1359 230357
bp@bpa-live.com
All content copyright BPA-Live