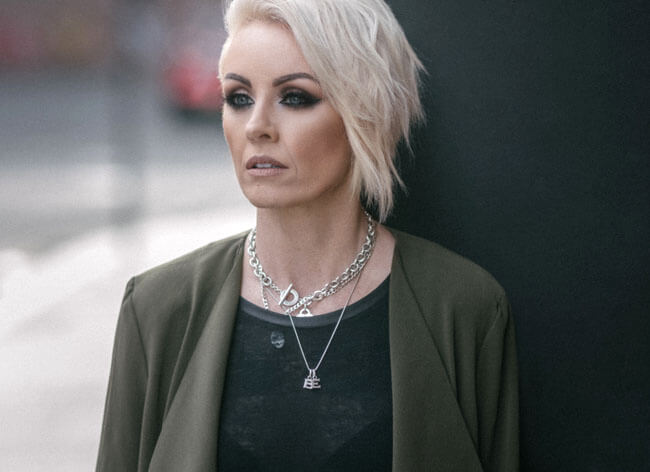 Jill Jackson is one of Scotland's leading singer songwriters and an acclaimed artist within the thriving international Americana music scene.
Her sensitive and sympathetic storytelling, heart-rending vocals, and sheer love of Americana music, have earned her a loyal fan base around the world and not surprisingly, drawn comparisons to the likes of Brandi Carlile and Joni Mitchell. A natural born storyteller and award-winning artist, Jill effortlessly marries swinging American charm with Scottish heart.
As former front woman of noughties pop-rock group Speedway, she has enjoyed an illustrious 20-year career – from signing to major record label Virgin EMI and topping the UK singles chart, to performing on Top of the Pops and stages around the world such as T In The Park, Party In The Park, Glastonbury and Wembley Arena, writing for Mel C and touring with the likes of Bryan Adams, Rod Stewart.
Country and Americana music have always been Jill's creative home, after falling in love with the holy trinity that is Dolly Parton, Patsy Cline and Emmylou Harris as a child. Growing up in Glasgow, she picked up a guitar aged 9 and was determined to teach herself, spending hours diligently recording Chet Atkins on VHS and watching him over and over until she could lovingly recreate the remarkable sounds.
Joining a country band at 16, Jill left school to pursue a musical career and began performing relentlessly across the UK. Feeding off the unique energy and transformative experience of playing to a live audience, her confidence grew.
It was perhaps during her time living in Nashville that she cemented her "easy American country swagger" (Louder Than War). In Tennessee the discerning crowd of The Bluebird Café's famous In The Round deemed Jill's performance worthy of a standing ovation and today, the connection Jill builds between her and her audience at live shows is mesmerising. Immersed in her audience's experience, Jill creates a warm, interactive space for her fans. And in return, she feels understood and seen in a way only possible through music.
With five solo records under her belt, Jill's 2018 album, Are We There Yet? was released to critical acclaim, reaching number 3 in the iTunes UK Country Charts, and racking up more than 1 million views on YouTube.
Despite her many career achievements and undeniable credibility, Jill is an artist who has often – until now – felt like the underdog. However, as the tide slowly starts to change in music and an undercurrent of female talent begins to dominate the Americana scene, Jill stands proudly at the heart of that incredible swell.
Jill's new studio album, Yours Aye, will be released on Friday 6th May 2022. Her most exposing body of work to date, this is the record Jill has always wanted to make and comes from an artist who is exactly where they're supposed to be.
"A superb album which has shades of Joni Mitchell. very impressive."
**** Maverick Magazine
"Jill Jackson is, without doubt, one of the best singers I have ever heard. She writes fantastic songs with deceptive ease. Working on her record was a sheer a joy. Brilliant!"
– Boo Hewerdine
All content copyright BPA-Live