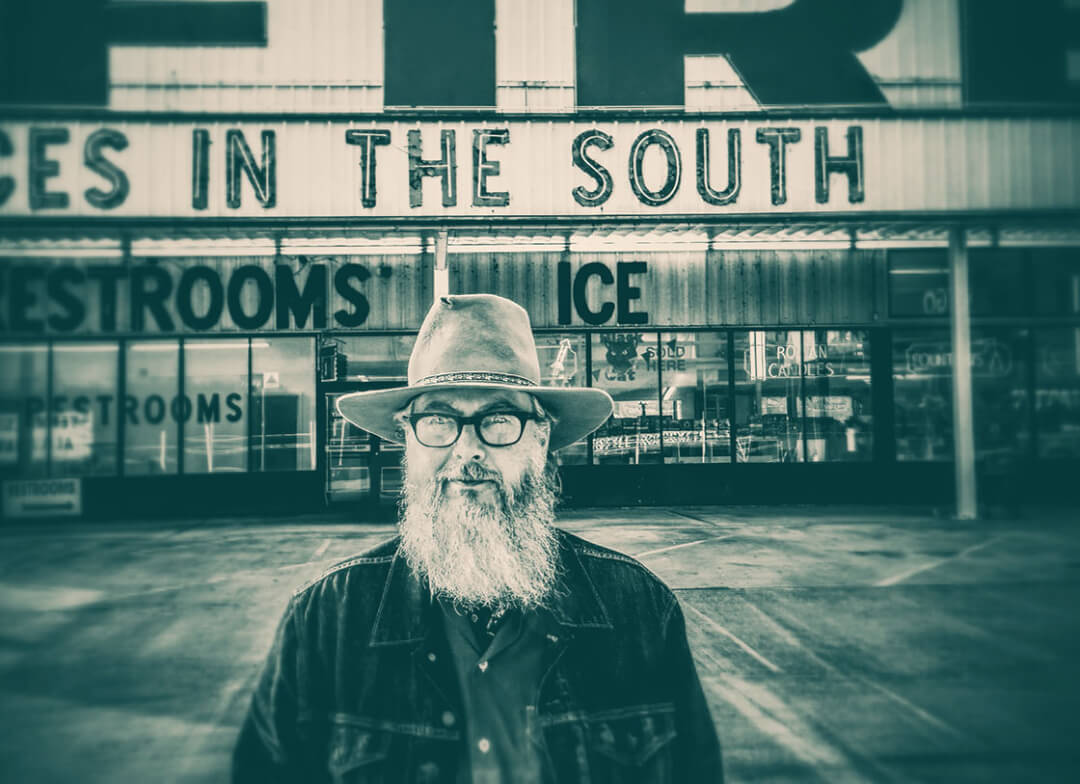 "
Gibbs' songwriting is deeply personal and profound. It's plain to see Otis Gibbs is a man you should give a damn about.
" –
Rolling Stone
Otis Gibbs is a songwriter, storyteller, painter, photographer and planter of 7,176 trees. He once wrestled a bear, and lost. He has been described as "The best unknown songwriter in music today." If you ask him, he'll simply say he's a Folk Singer.
He also hosts a podcast called Thanks For Giving A Damn which features your favourite musicians, journalists and historians sharing memories, backstage stories and history lessons. His podcast quickly became a cult favourite and lead to him hosting Country Built on Pandora (USA) where Otis tells stories about the history of country music to his 2 million subscribers. He grew up in Wanamaker, Indiana, but now lives in East Nashville with his long time partner, Amy Lashley.
Otis' thoughts on Mount Renraw.
"This album was recorded in my living room on my 50th birthday. My friends kept saying I should throw myself a big party for my birthday, but I'm not a big party guy. Instead, I wanted to do something creative that fits into how I try to live my life. That's when I decided to record this album. This is who I am and this is what I do. It's the perfect way to celebrate 50 years of creativity."
"We live on top of a big hill in East Nashville surrounded by musicians, artists, writers and other creative misfits. In the 1800s, this land was owned by Percy Warner. He is somewhat famous for bringing electricity to the rural South. He called his home Renraw, which is Warner spelled backwards. I've called our home Mount Renraw for the last 9 years. Since I recorded the record at home, I figured Mount Renraw would be a fitting title."
Contact
Bob Paterson – BPA Live
+44 (0)1359 230357
bp@bpa-live.com
All content copyright BPA-Live